chet drew the cutest picture of our family while we were sitting in sacrament meeting today.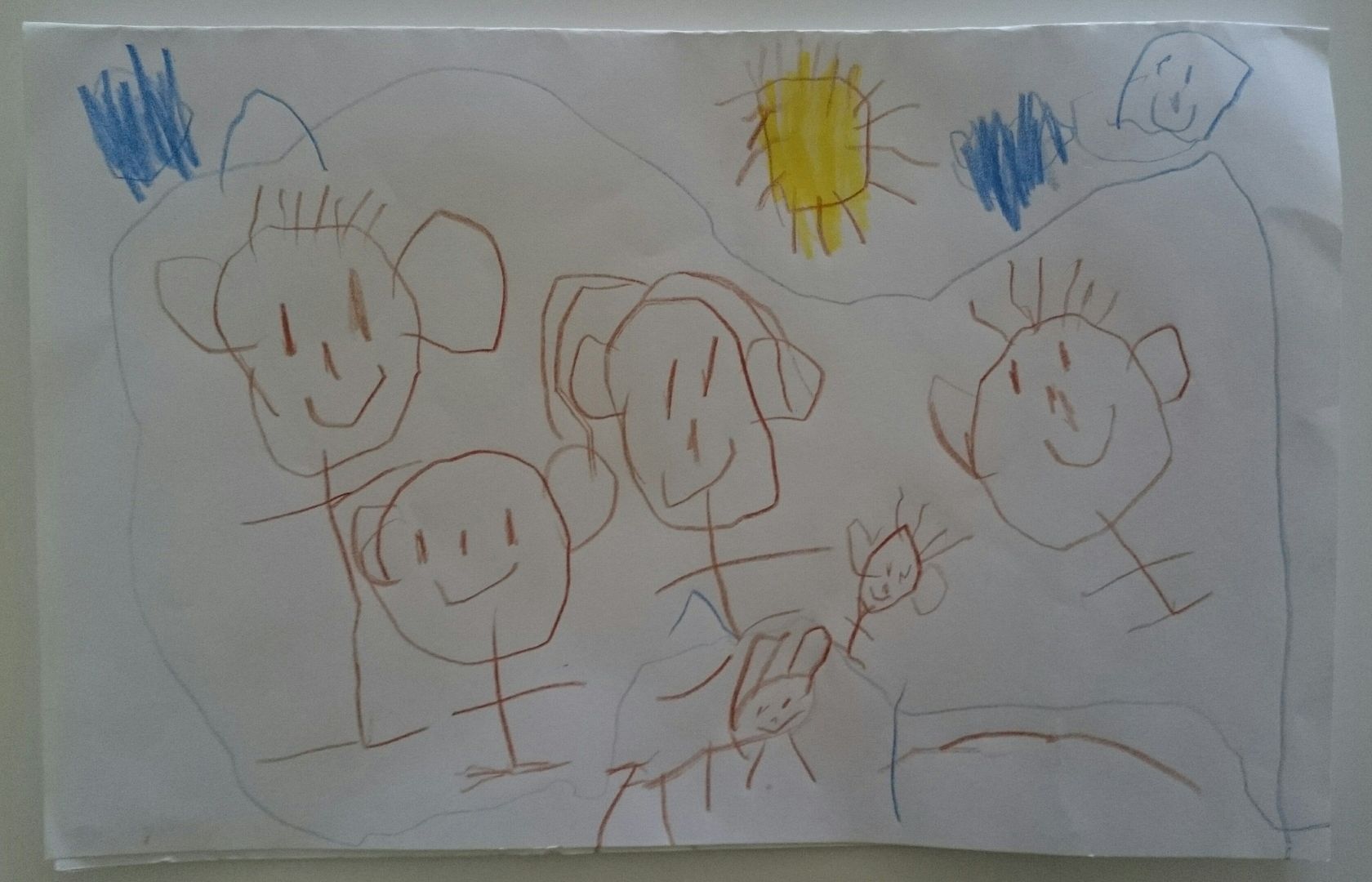 from left to right: matt, holden, me (with the longer girl hair), tad (the really small one!), and chet.
tank is in the front row.
i think that going to school has inspired him to want to learn how to write/draw/hold a pencil properly, and that makes me very happy.
i have tried to show chet how to do those things a whole lot in the past, but he just wasn't very interested.
lately, i have loved watching him practice his letters, practice printing in between the lines, drawing things other then smiley faces (although, he does make a pretty adorable smily face!), and being creative.
i loooove kid art. it is so dang cute.
i love plastering our fridge with things that our boys have created.