our garden is still coming along very nicely, especially the carrots and potatoes.
we have had fun getting out to our garden each week and seeing how it has changed.
and we like just spending time out there.
matt and i pick weeds while the boys go on adventures to find bunnies and sticks.
this monday we decided to ride our bikes out to the farm.
it was about a 15 minute ride, mostly on gravel roads.
(i wasn't joking when i told you we lived on the very edge of the city!)
i felt like such a country girl riding my bike down a gravel road to my vegetable garden!
i feel like summer is flying by, and that makes me sad.
i don't want summer to end.
but since we know it surely will, we have been trying to take full advantage of our summer weather.
and i think we have done a really great job so far.
we have played in all sorts of lakes and rivers, gone on bike rides, walks, picnics, played at parks, sat around campfires, and enjoyed the long sunny days.
(except when i am laying in bed at 11 and can't sleep because the dang sun won't set!)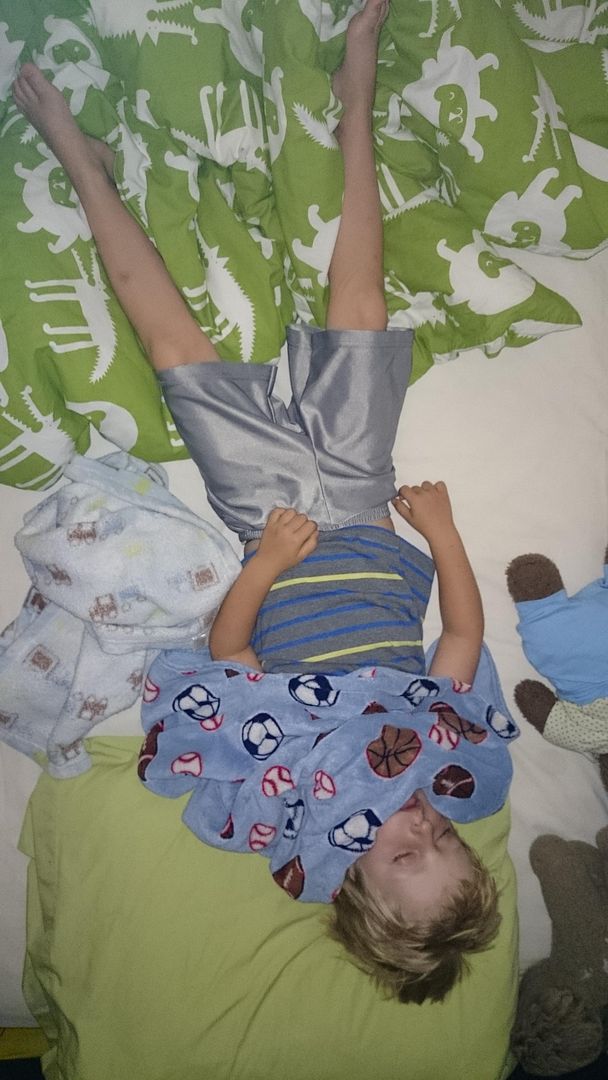 fun fact: matt is in the process of building our boys a bunk bed.
the boys are very excited.
and we are very nervous!
moving holden out of a crib is a scary thought..
we are worried he is going to teach chet how to be a stinker at bedtime.
chet still doesn't know that he can get out of bed on his own.
every morning he lays in bed and shouts to us when he is ready to get up.
and he has never once gotten out of bed in the night, and we do not want that to change.
holden will be in big trouble if it does!