we drove out to drumheller on saturday.
it took us about 1.5 hours to get there.
what is in drumheller, you ask?
it's definitely one of the tackier towns we have been to!
well, the one thing that drumheller does have going for it is that it is home to a dinosaur museum - the royal tyrell museum.
and, to be honest, the museum is super great. very well done. very kid friendly.
chet's reaction when we walked in was, 'WOW!'
there were lots of neat things to see, and read, and touch.
i thoroughly enjoyed our time there.
but unfortunately, because of this really great tourist attraction, the town is 110% dedicated to dinosaurs.
the streets have dinosaur names, the stores all sell dinosaur souvenirs,
there are pictures of dinosaurs on every other light post, colorful dinosaur statues at every intersection, and the world's tallest dinosaur in the center of the city.
i felt kinda bad for all the normal people in town who recognize how obnoxious it all is.
but, tackiness aside, we had such a great day trip.
the landscape around drumheller is very unique.
and, thanks to alberta culture days, we didn't have to pay for admission to the museum. score!
instead, we let our boys choose out one of those dinosaur souveniers to bring home.
holden picked a t-rex and chet picked a longneck - which we thought was actually pretty fitting.
chet named his dinosaur pickles, because it is green. and chet loves to eat pickles.
we helped holden name his dinosaur rex, because it is a t-rex...
(we are super creative like that.)
i have always had a hard time understanding where dinosaurs fit in the the grand scheme of things, and have been tempted to just believe they never really did.
they just seem so fantastical.
but after walking through the tyrell museum, and seeing the irrefutable evidence that dinosaurs did indeed exist at some point, i guess i have to believe it.
although, it's still a pretty crazy thought!
(the lighting in the museum made it impossible to take a good picture)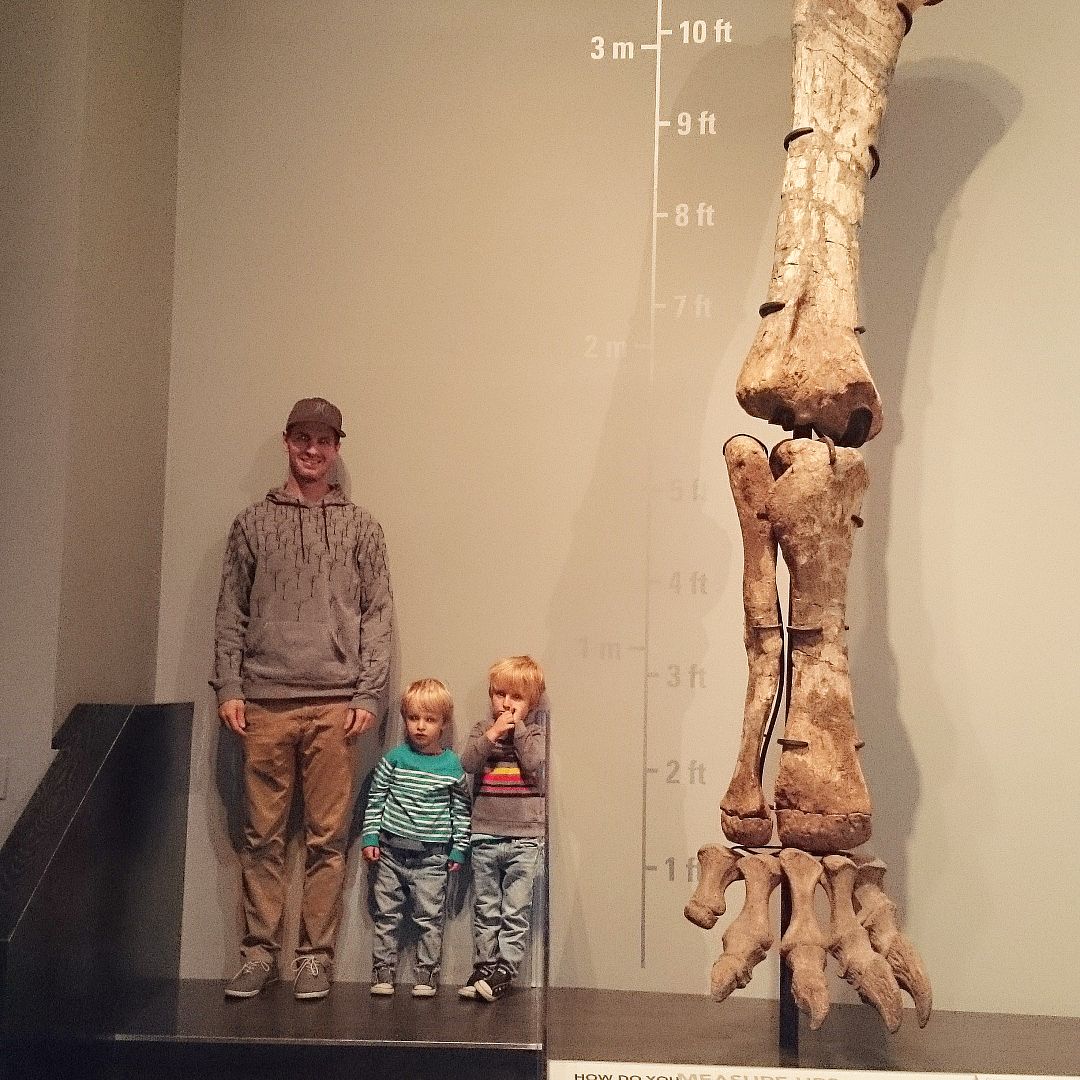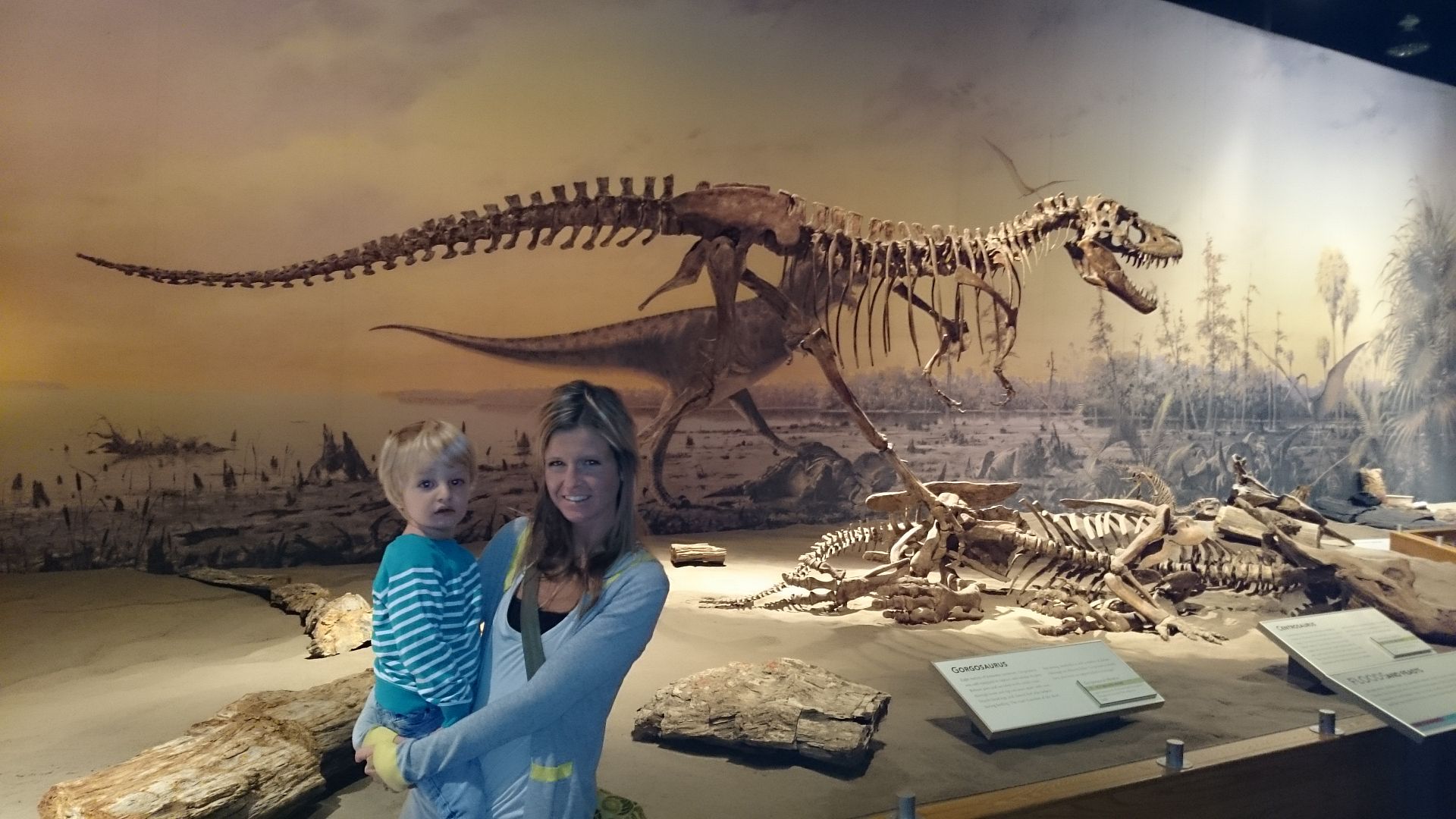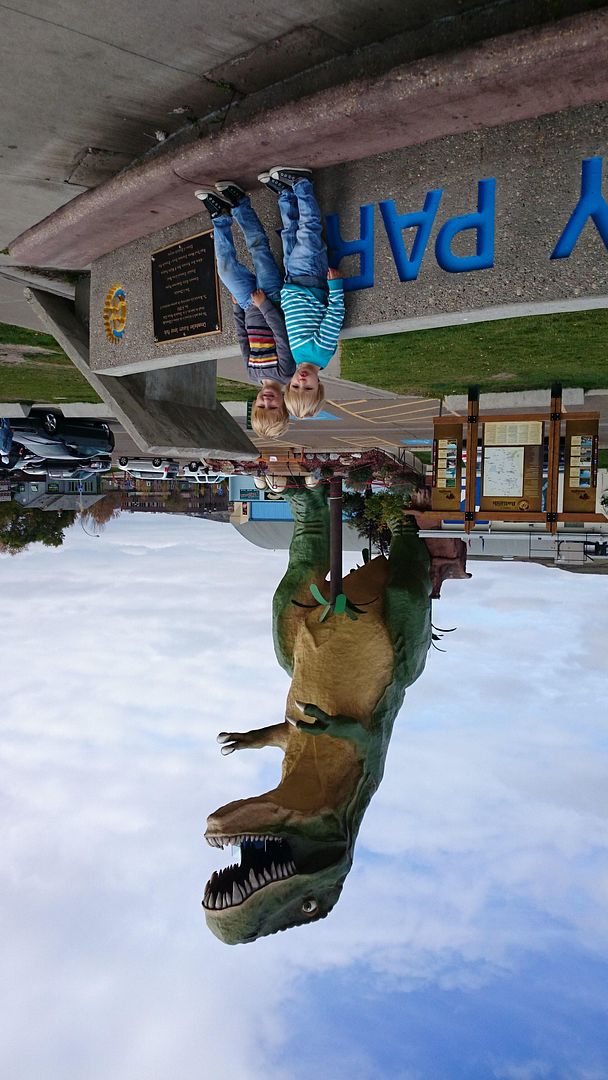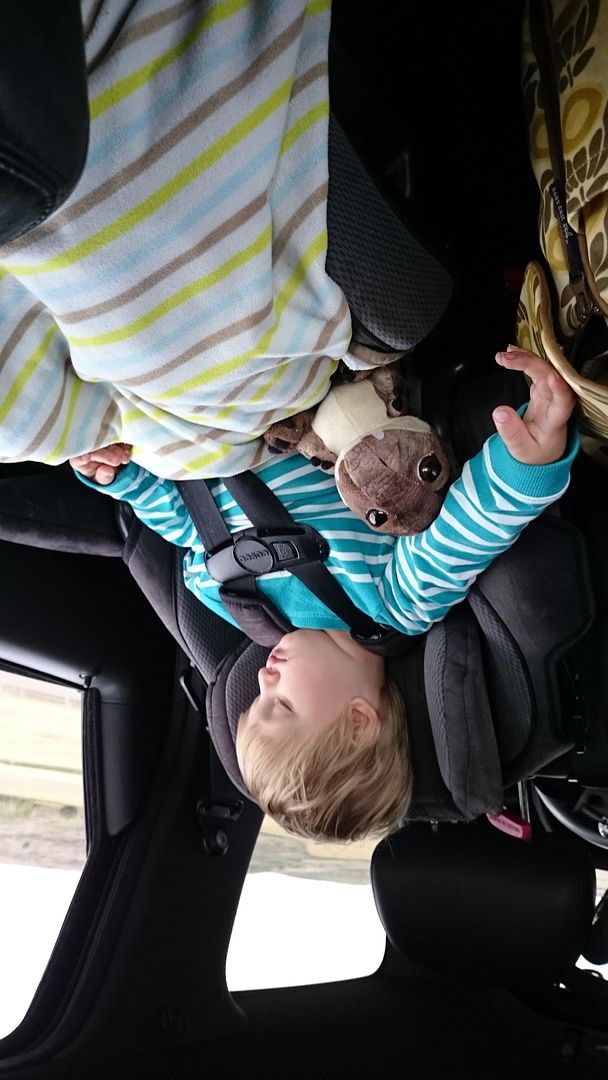 (i take way too many pictures of our kids sleeping in the car..)