we planned on visiting disneyland one last time before we left LA.
we figured we might as well.. we're here.
but after researching whether or not early-april is a good time to do disney, we figured out it is NOT.
on a busy-ness scale, this time of year was ranked 'insanely busy'. [thanks to spring break].
and, since we had no interest in spending loads of money to endure a day of squeezing our way through crowds of people sporting tacky disney apparel,
we sadly removed disneyland from our LA bucket list.
oh well. now we have another reason to come back and visit.
we decided to make a trip to santa monica instead.
we figured it was another iconic LA place to visit.
we rode the ferris wheel on the pier. this was our view from the top: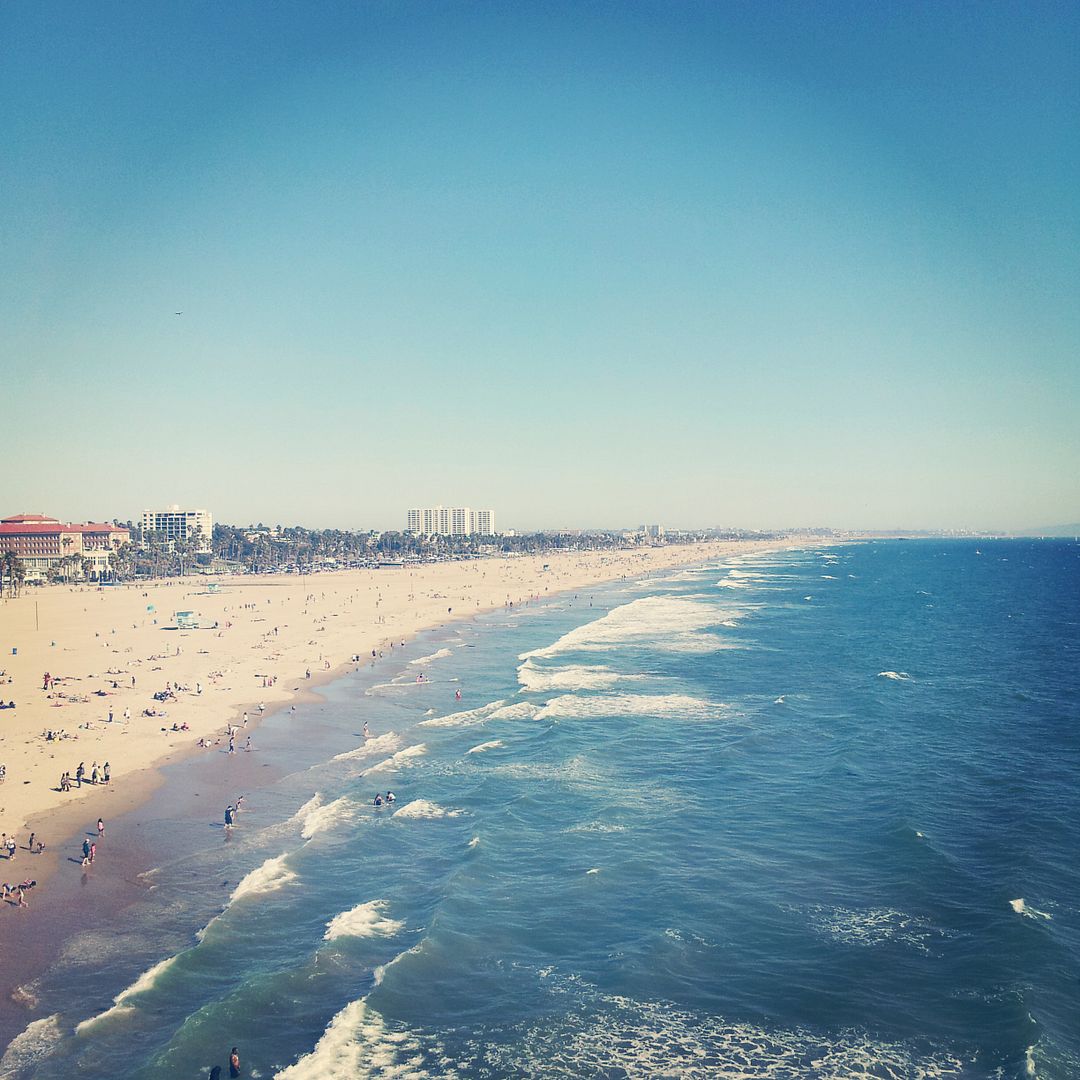 after, we grabbed some food from pier burger and then headed up to the third street promenade.
while on the promenade, we found the perfect california souvenir to take back to canada.
we had been patiently waiting for the perfect souvenir to pop up, so that was exciting.