some of the christmasy things we have been up to recently are:
a few weekends ago, we went to my christmas work party.
matt isn't a huge party person, but even he would agree it was a really fun night.
we got to get dressed up all snazzy and go out to a nice restaurant downtown.
we got one of those lego advent calendars for the boys this year.
we are super brutal at remembering to open it every day. suuUuper brutal.
but, when we do remember, it is pretty exciting. our boys are lego freaks!
we have opted out of the elf on the shelf thing again this year.
chet never really bought it anyways.
and, seeing as how it we can't even remember to open an advent calendar, it leads me to believe we wouldn't remember to move that dang elf!
we set up our tree a couple weeks ago.
it is from IKEA. so it fits in really nicely with everything else in our house that is also from there.
it's a real tree, as per matt's request.
i have always been somewhat against the idea of cutting down a perfectly good tree just to use as a decoration for a couple weeks.. but i will reluctantly admit it is nice having a real one.
oh my word, i despise the amount of needles it is constantly shedding!
but i love how dorky and imperfect it is. especially with all our homemade decorations on it.
we went to our ward christmas party this past weekend.
our bishop dressed up as santa.
the boys were pretty pumped to sit on santa's knee... until it was their turn.
chet wouldn't sit on santa, but he did agree to stand next to him.
holden wouldn't do either.
his reason? he said santa bit him.
we decorated our gingerbread house for FHE this week. my parents joined us.
we had a lot of fun that night. there were lots of laughs.
i think holden was the funniest part. he just couldn't resist eating the candy.
he would be agreeing to our request for him to stop eating it, as he was shoving another piece in his mouth!
matt was funny too. he was literally throwing candy onto the house.
i like our house this year, despite the fact it is a total mess!
chet has been begging us to put up christmas lights on our house.
the problem is, our house is a townhouse.
smushed between several other townhouses.
soo.. there aren't a lot of places to hang lights.
but, while at target yesterday, i bought one 20 foot string of lights to put.. somewhere.
chet was so thrilled. he asked to hold the box of lights on the ride home.
when matt got home from work, he took a whole 4 minutes twisting the lights around the bars on our balcony and the boys loved it!
i love how they get excited about the simplest things.
i hosted joy school today.
the letter of the week was J, so we did some Jingle bell crafts.
- we are going to zoo lights on friday.
- the ady's are hosting an ugly sweater party on saturday.
- the leavitt adult christmas party is next weekend.
- we leave to arizona on the 22nd!
- and i still haven't started my christmas shopping, dang it.
- i also really want to do some sort of christmas baking. but then i remember how disastrous my cinnamon almonds attempt was last year, and then i have second thoughts on the whole baking idea. perhaps the christmas tree shaped pancakes i made the other morning will be the extent of my baking this year! we shall see.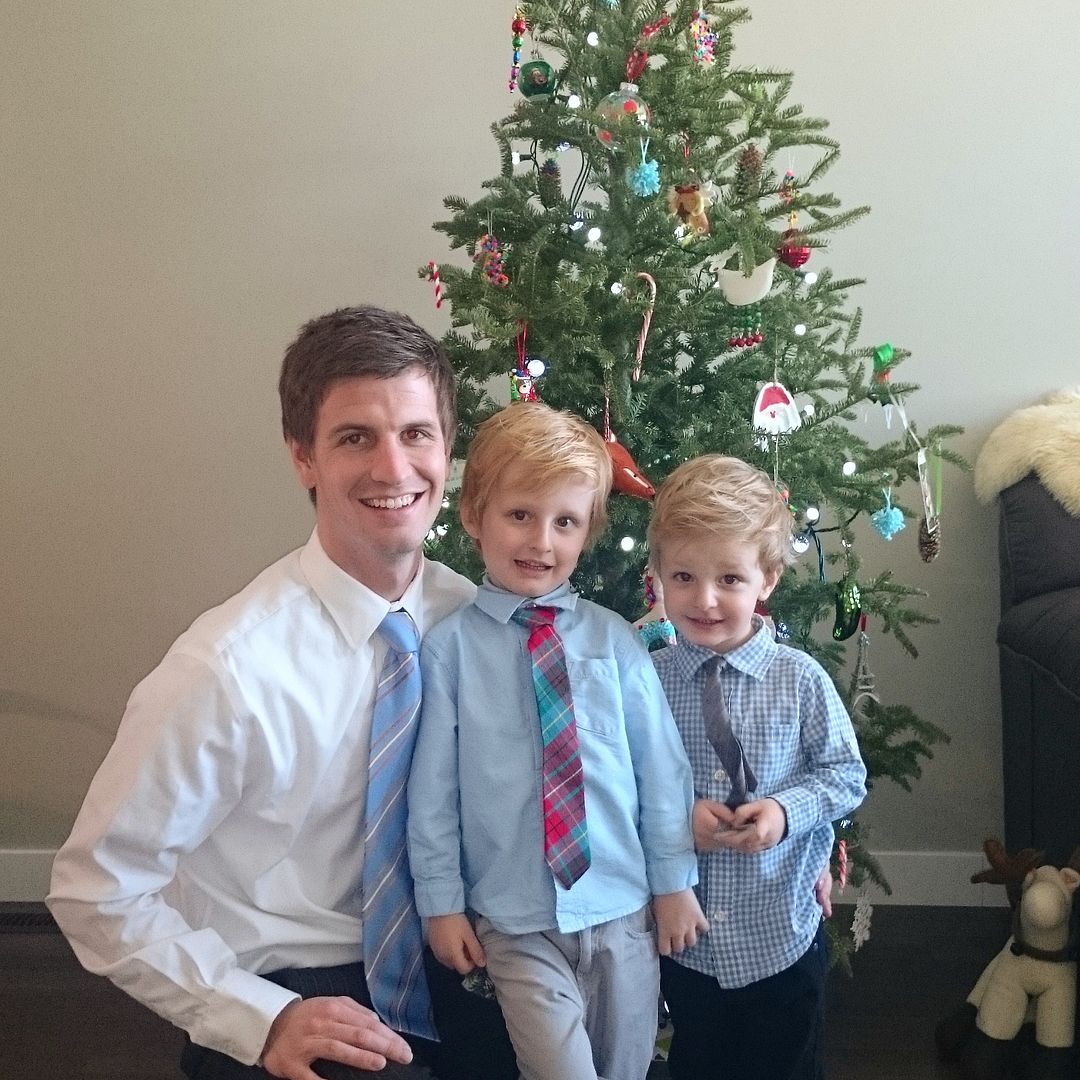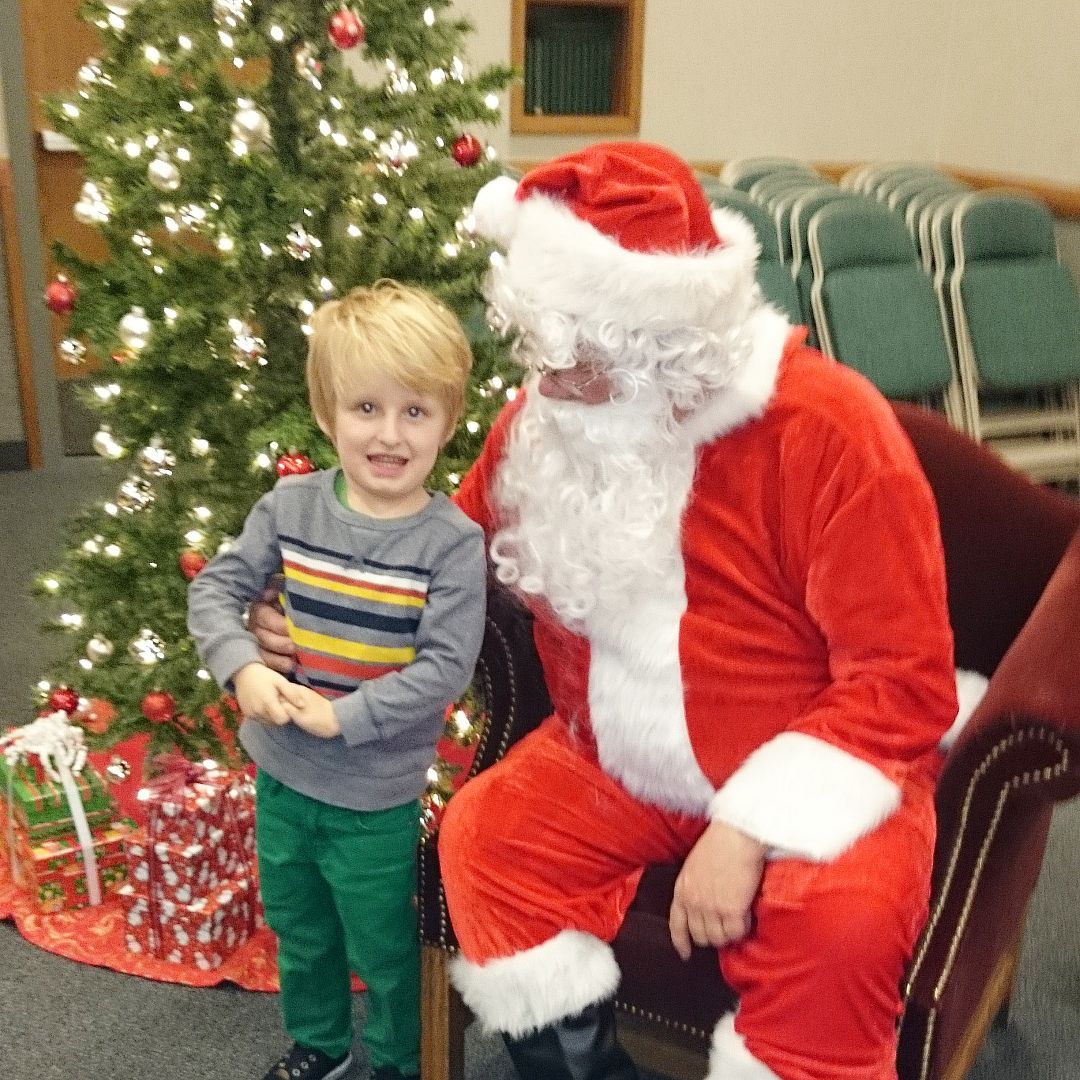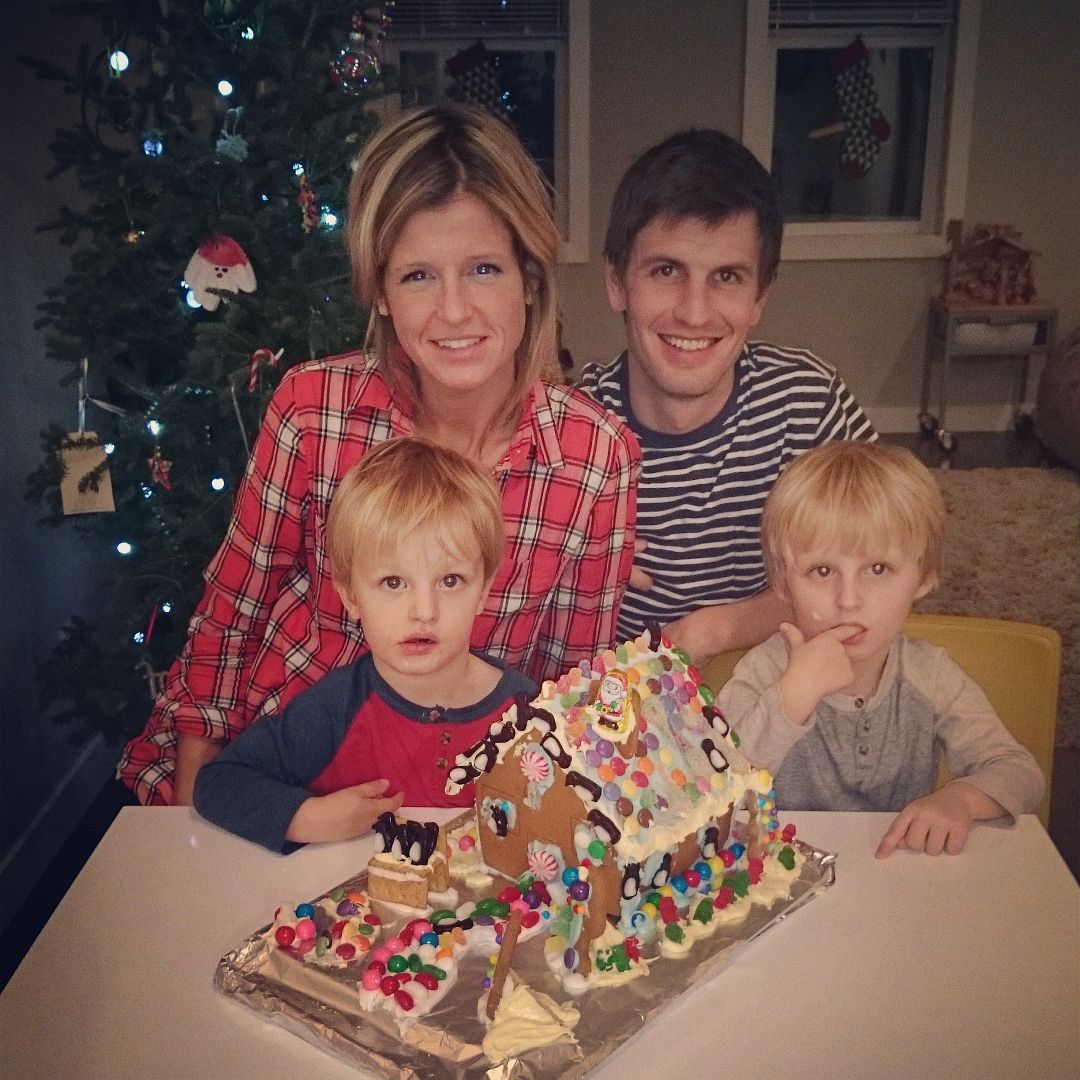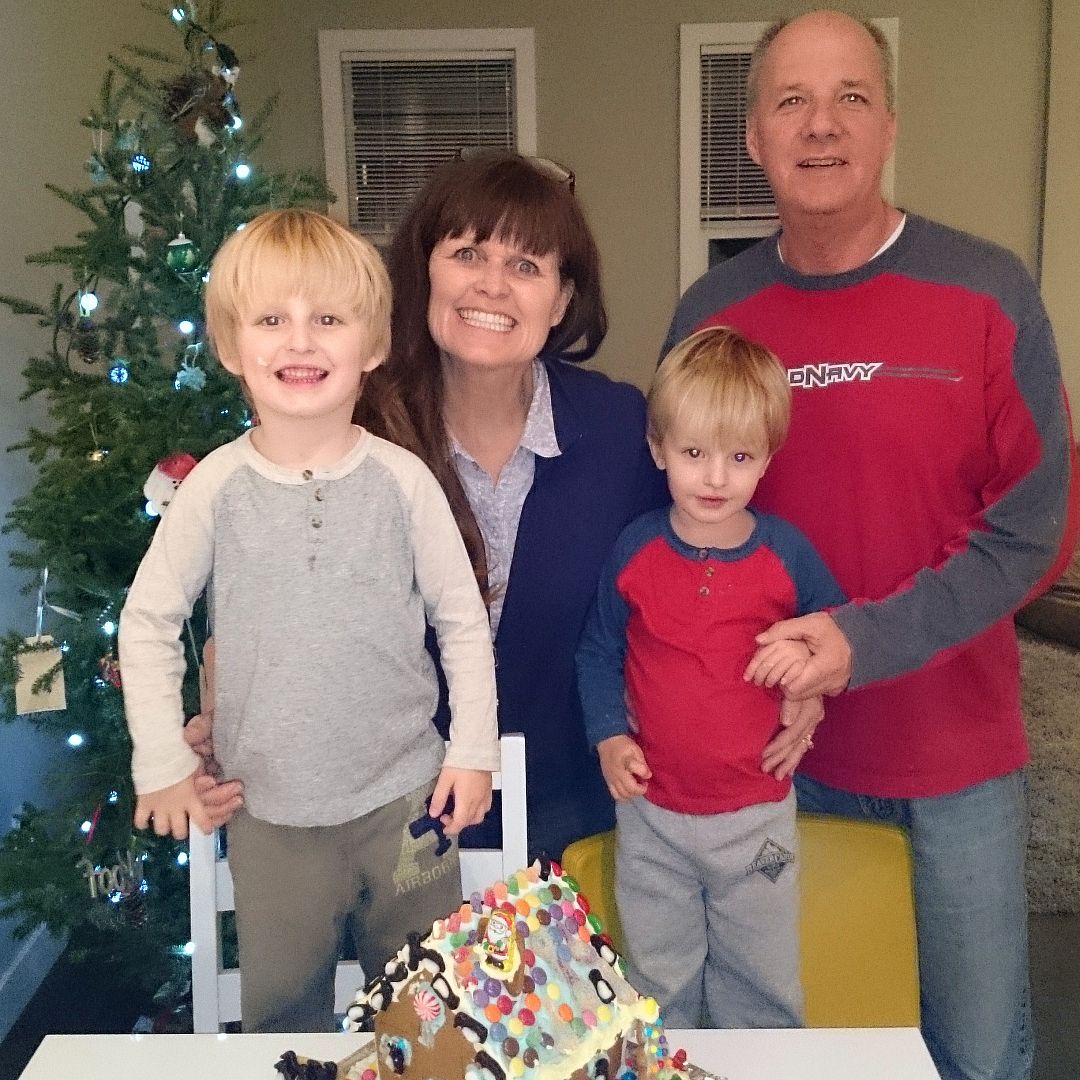 and this one has nothing to do with christmas: