calgary is bipolar.
we had boots and sandals lined up beside each other last week.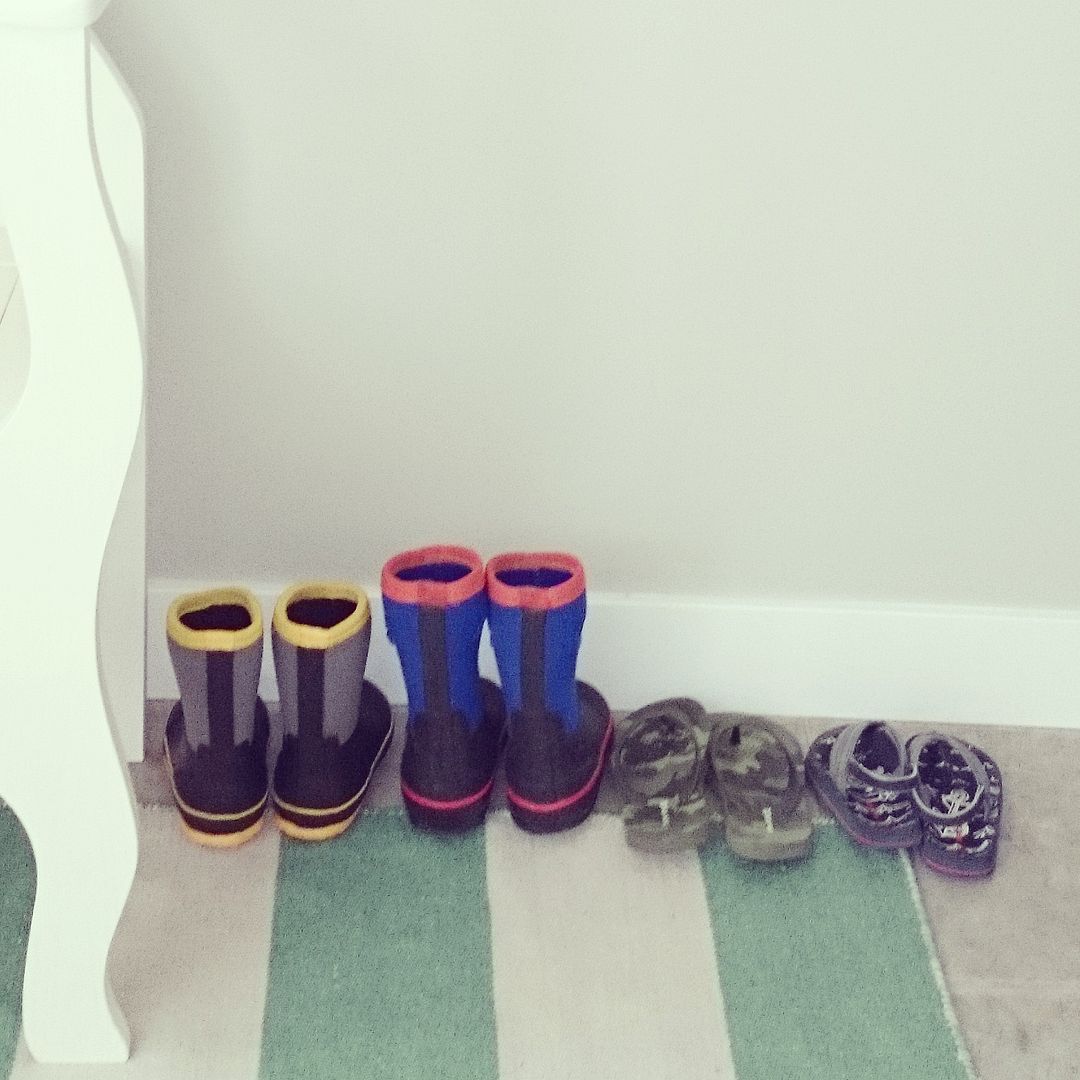 i feel like shoes and sandals is an acceptable combination.
or shoes and boots.
but boots and sandals seems a wee bit extreme.
but, then again, who am i to say?
all i know is i am grateful the snow didn't stick around long.
we have been outside a lot this past week, soaking up every last bit of summer we will get.
the boys also started gymnastics this week.
it went so well! .. despite the fact that i showed up to the wrong location.
back in high school, i had friends that went to this gym and i just assumed it was still in the same place.
but apparently they changed locations... 10 years ago!
oops.
we made it to the right location a couple minutes late (which is actually pretty typical for me) and the boys had a great time.
i am with holden in a mom & tot class, and chet is in a class with 5 other kids his age at the same time. the timing is perfect.
i think it will be great to have gymnastics to look forward to each week through the fall/winter.