we went on a hike with some cousins yesterday.
there were 5 moms, 16 kids, 3 strollers, and a couple hours of walking along the grassy trail.
it wasn't a very warm day, but it was nice weather for a hike.
and despite a bit of an emotional start in the parking lot, it turned out to be a perfect outing.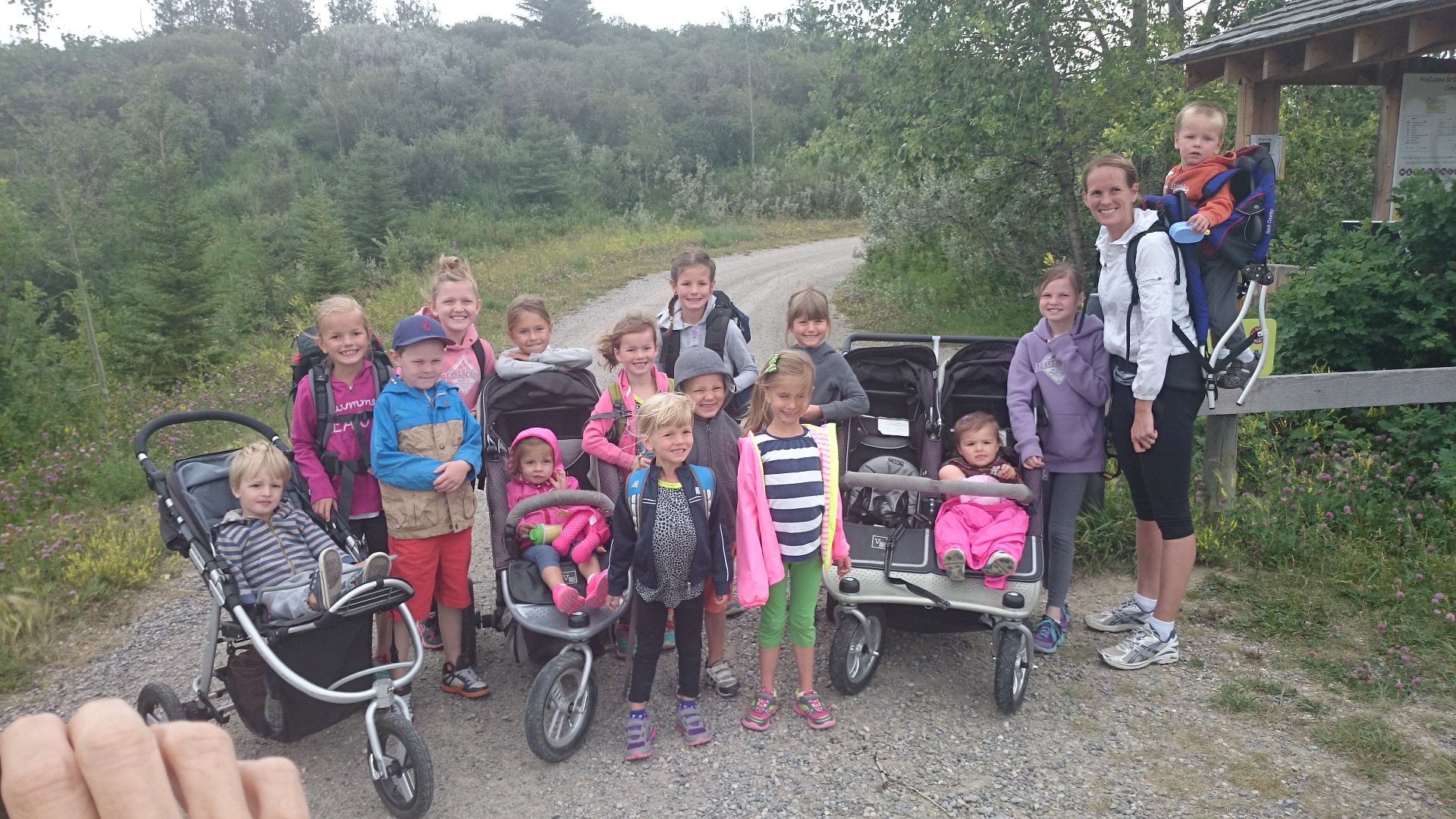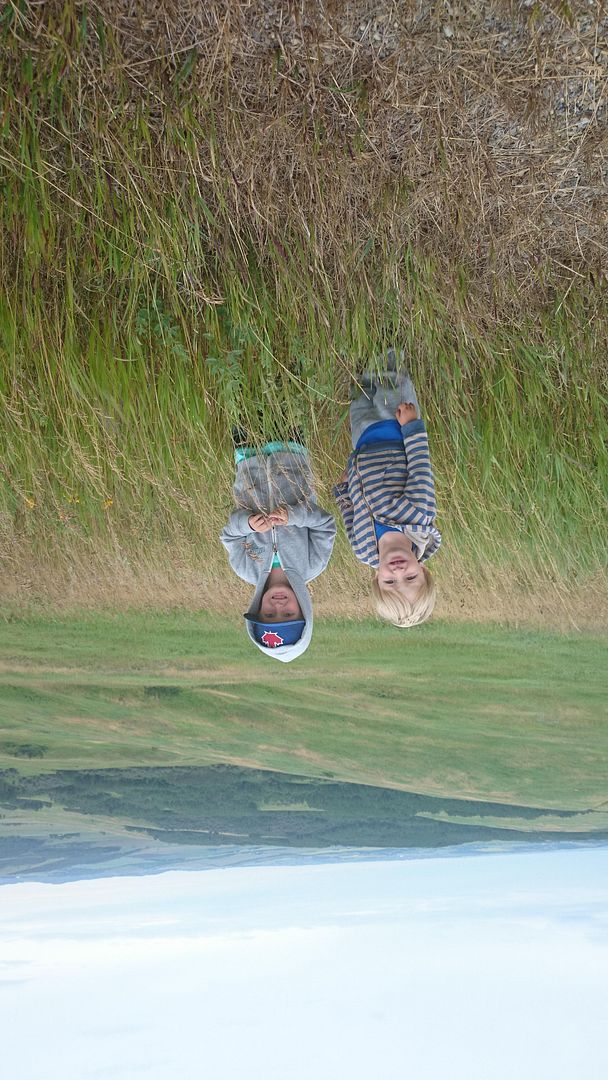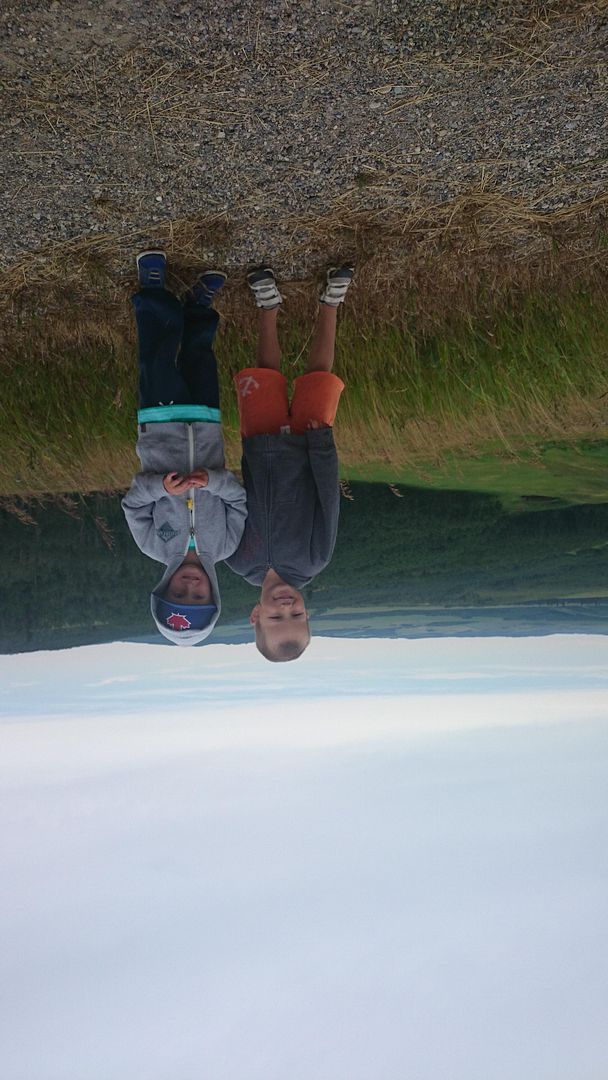 if you look closely, you can see downtown calgary on the horizon.
and, had it been a clear day, we would've been able to see the mountains in the other direction.
the crazy part is that this trail is literally 15 minutes from where we live.. and i had no idea it even existed.
we will definitely have to try it again with matt.
on our way home, we stopped by this animal reserve that has elk, reindeer, buffaloes, etc.
we got pretty close to some buffalo, and the kids thought that was pretty neat.
the best part though, was when the buffalo pooped right in front of them.
the kids were dying laughing!